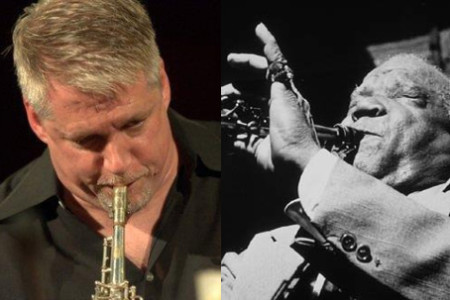 BECHET: OUR CONTEMPORARY is an evening length work that is based on the legacy, life and music of the American soprano saxophonist, clarinetist and composer Sidney Bechet (1897-1959). This work will intertwine five of Sidney Bechet's original compositions with those of my own. Although Bechet's work as the premiere Jazz soprano saxophonist has had a huge impact on me, being that the soprano is my instrument of choice, I am instead using his original compositions as a point of departure to create this work. It is an homage to the great Bechet but in no terms a "repertoire" or "nostalgia" piece: these are my reinterpretations of Bechet's work. I see this project as an honest and respectful attempt at honoring Bechet's place in history as a seriously forward-thinking, avant-garde artist of his time, while also putting his work into conversation with our own, present-day sociopolitical landscape.
For more information about this project, and to make a contribution, click here.
August 5th, 12th, 19th & 26th
From 1996 to 2007, composer/saxophonist Rob Reddy was one of the most prolific, acclaimed and consistently active musicians on the adventurous New York scene. With an extended family of more than a dozen of the scene's finest musicians comprising four distinct groups, a succession of commissioned works and 6 highly regarded albums, Reddy was essentially in residence at the Knitting Factory, the central nerve center of the downtown scene. In October of 2007, through a commission from American Composers Forum, Reddy premiered his 10-piece ensemble Tenfold in a month-long residency at Brooklyn's Jalopy Theater – and then pulled the plug on all of it.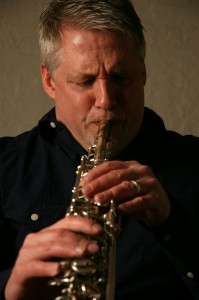 "There was something I had to find" the 46 year old composer explains. "Something inside myself that demanded a new focus, a re-assessment, a new epiphany to reconnect me with what this is all about and why".
For five years Reddy kept writing, practicing and focusing on his next steps. Playing sporadically with his regular associates now and then while curating on occasion, Reddy left Brooklyn and moved to Astoria, got married and began planning his return. It had to be the right time and the right place. He built a team of new business associates in strategic planning and technology, affiliated with a newly forming non-profit corporation as artistic director and began his search for the right venue.